transport of medicine products
At controlled temperature
At controlled temperature
Temperature controlled transport you can trust.
The company TRUST LOGISTICS Sp. z o.o. specializes in express transport of medicinal products requiring controlled storage conditions. For almost 10 years we have been providing top quality transportation services to pharmaceutical companies around the world. We provide a very efficient, timely transport of cargo on international routes, so over the years we have gained a large group of regular customers.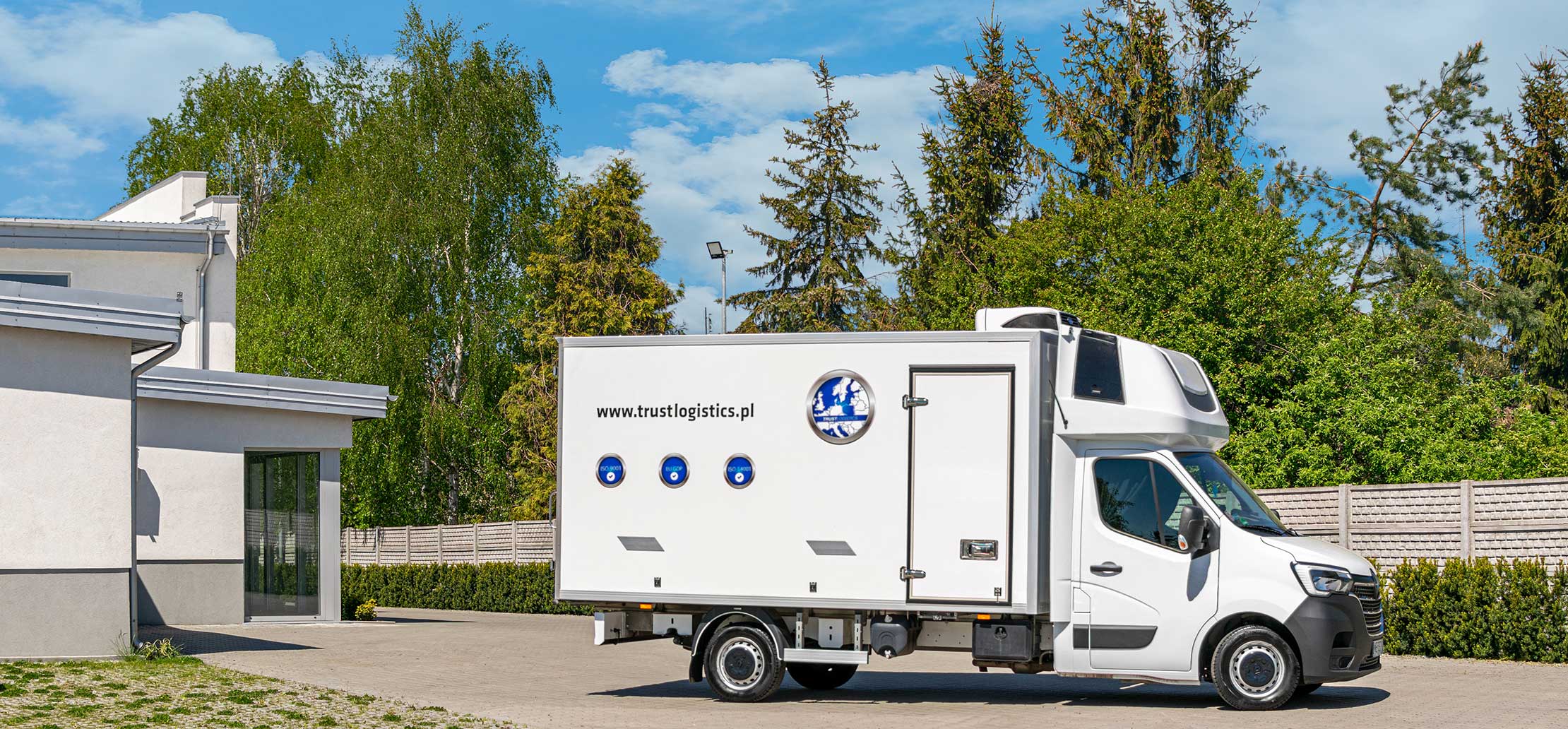 Since trucks with cargo space up to 3.5 tone is now the fastest and cost-effective form of transportation, our company has specialized in this kind of transport by small refrigerated trucks. As part of our offer we have dedicated transports, express, partial loads and deliveries "Just-In-Time" and "Door-to-Door", throughout the European coutries in particular: Portugal, Spain, France, Germany, Netherlands, Belgium, Great Britain, Norway, Swizterland, Italy, Denmark, Sweden, Greece, Bulgaria, and Romania.
You will also find in our offer for dedicated trucks from Balkans and Middle East.